Blue Mountains
Woodturners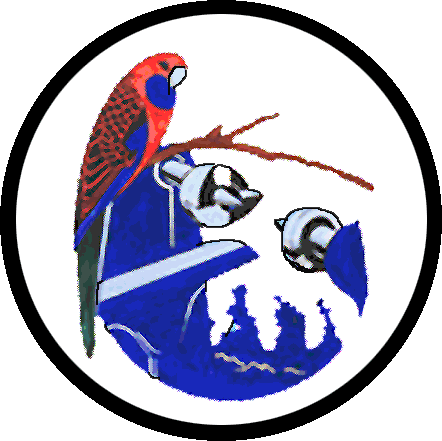 BLUE MOUNTAINS WOODTURNERS
MINI SYMPOSIUM
Eight of Australia's best will demonstrate traditional tool techniques, classical forms and creative design.
Date

Sunday March 19, 2023 – 8.30am registration – Start 9am – Finish 3.30pm




Venue

Nepean High School, Great Western Highway, Emu Plains, NSW


Cost

$25 before March 1 - $40 after - cash or credit card on the day




Electronic Payment

- Account Name - Blue Mountains Woodturners Inc.


- BSB

112-879

- Account No.

495712594 [note your name] -

Email us for a receipt.




Lunch

fast food and pub 500 metres away, restaurants 3 kilometres away, or BYO




Morning Tea

free




Contact

John Mulquin 0407 709 351

jhmhbm@bigpond.net.au




Sponsors

The Australian Woodworker, U Beaut Polishes, Timberbits, McJing Tools.




Download

this brochure

-

BMW Mini Symp 2023.pdf
Mike Darlow - Optimum turning tool design and tool sharpening
Mike has written 7 books, over 100 magazine articles and produced videos on turning.
He ran a woodturning business for many years and has demonstrated overseas numerous times.
Ernie Newman – Magic and science, crime and spies, dolls and beasts
Ernie taught a trade woodturning course for apprentices for 6 years.
He has demonstrated in 9 countries and written almost 100 magazine articles on turning.
Brendon Venner - Spindle basics, long thin-stemmed goblet and winding back turning catastrophes
Brendon runs a Sydney-based furniture restoration business and has a woodturning trade certificate. He teaches woodturning and carving at Trend Timbers and uses the lathe as a sculptural tool. He has participated in international wood art workshops.
Simon Begg – Ring turning, bowls and avocado boxes
Simon has turned full-time for 6 years. He demonstrates and teaches internationally on zoom. He has demonstrated at an international turning symposium and participated in an international wood art workshop.
Catherine Gorrie – Unique forms, surface decoration, metalworking, airbrushing, piercing, pyrography, chain-sawing, inks, paint, resin and carving
Catherine is a building surveyor and Bushfire Practitioner. She demonstrates widely, is a regular exhibitor at The Lost Trades Fair and has participated in international wood art workshops.
Jan Palmowski – Burning and colouring
Jan has demonstrated at two international woodturning symposiums and participated in international wood art workshops. He is on Woodturners of Australia Facebook.